How to Connect to Land Rover InControl?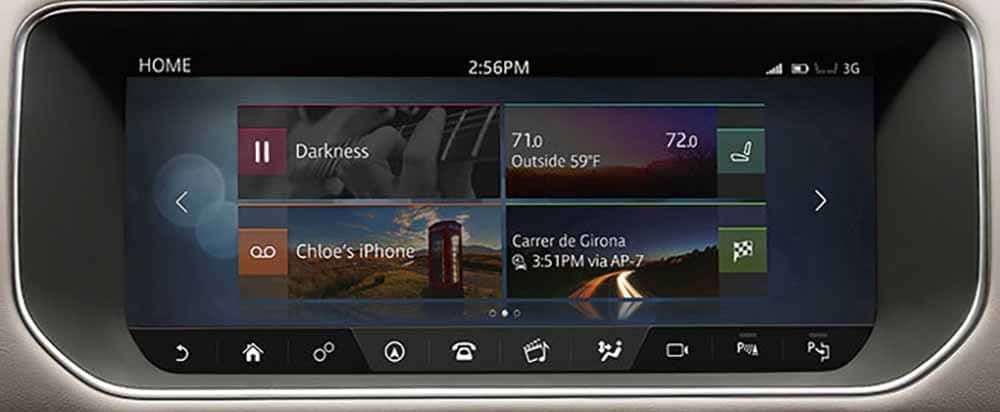 When Wayne, PA drivers bring home a new Land Rover, it's nice to know that all the fun innovation found within the cabin will work seamlessly. Since all Land Rover models come equipped with the Land Rover InControl technology, which includes features like the Touch™ or Touch Pro™, Remote and Protect™, and more, you'll want to know how to set it up so that it all works properly. Thankfully, hooking up your Land Rover InControl is an effortless process and something you can do quickly. Read below to learn more about connecting your Land Rover InControl to your new vehicle.
The Set Up Process
In order to set up your Land Rover InControl, you'll need access to both a computer/smartphone as well as your vehicle. Once you have this in place, you can start the set-up process by following the below instructions.
Visit the website: The very first thing you need to do is visit the Land Rover InControl website in order to create your account. You will be prompted to enter in specific information in order to create your new InControl account.
Connect your car: Once you've created an account on the website, you'll need to connect your vehicle. Start the engine on your vehicle and then press and hold the Land Rover Assistance button until it starts to flash an amber color.
Activate the account: Once you've connected your vehicle, you'll need to activate the account. Visit the Land Rover In Control website again. Your main screen should now show that the Land Rover InControl system has been activated. If you're successful, it will prompt you to enter in settings, vehicle information, and more.
If the activation process fails, simply start over until it works.
Visit Land Rover West Chester for Help
If you don't have time to set up your Land Rover InControl or you're in need of help, the express at Land Rover West Chester will gladly assist you in getting your new Land Rover model completely connected. Visit our service center today at 1330 Wilmington Pike in West Chester, PA for assistance. If you'd like to talk with us in more detail, contact us at (800) 445-0819 so you can get back on the Newtown Square, PA roads with all the infotainment you want.