Rely on the Land Rover Authorized Aluminum Repair Network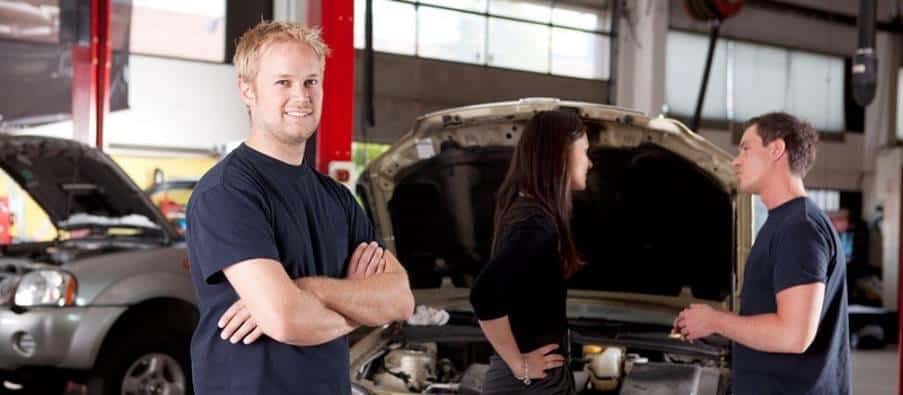 Each Land Rover vehicle is finely crafted, and every part and detail has been meticulously engineered and placed for optimal performance. The aluminum frame is no exception, and as such, you want to be sure it's treated and repaired with the best care possible. That's where the Land Rover Authorized Aluminum Repair Network comes into play. Find out what it means to rely on this network, and allow Land Rover West Chester to handle all of your service needs.
Benefits of Authorized Aluminum Repair
When you're faced with damaged aluminum Land Rover parts, why would you risk installing new pieces that weren't meant for your model? With the Land Rover Authorized Aluminum Repair Network, you have access to authentic Land Rover aluminum repair parts, along with streamlined service and quality collision work, so that you can get back on the road quickly and efficiently. All Land Rover dealerships are paired with authorized local aluminum repair shops, guaranteeing you:
Authentic Land Rover parts: These parts were built specifically for your Land Rover model, and they have a Land Rover parts limited warranty, to boot.
Certified technicians: Those administering the repairs to your Land Rover are well versed and highly experienced in using the proper tools and equipment, which have been tested and approved by Land Rover itself.
Aluminum Advantages
There's reason that Land Rover depends on aluminum in construction of our vehicles. Our engineers rely on the proven techniques stemming from the aerospace industry, and our vehicles prove stiffer and lighter than those made from steel parts. In turn, aluminum makes our models lighter and safer—for example, aluminum structures have much less kinetic energy in a collision, and the vehicle overall is better equipped to absorb crash energy and protect those sitting inside. If you'd like to feel safer every time you hit the road, and especially in the event of a crash, then Land Rover is the way to go.
Warranty Coverage
Every new Land Rover model comes backed by a four-year/50,000-mile limited warranty, along with a six-year/unlimited-mileage corrosion perforation warranty. Repairs that fall under the warranties are covered at Land Rover Approved Service Centers, such as those within the Authorized Aluminum Repair Network.
Why Rely on the Land Rover Authorized Aluminum Repair Network
As you can tell, there are countless advantages to having your repairs carried out by a local shop within the Land Rover Authorized Aluminum Repair Network. When repairs are performed elsewhere, you run the risk of reducing its value, and the automaker doesn't recommend collision repairs outside of the network, including windshield replacements, dings, and dents. The service department at Land Rover West Chester can help you find a shop within the network—just give us a call to learn more.