What are the Best Off-Roading Trails in West Chester, PA?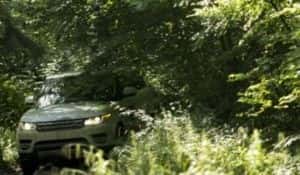 When you're an adventure seeker and you have a capable vehicle like a new Land Rover model, then you'll want to take this vehicle to the extreme. West Chester, PA drivers are lucky because they have access to an abundance of off-roading trails that deliver a sense of excitement you can't wait to experience. Take a look at the best off-roading trails in West Chester, PA, and visit Land Rover West Chester to bring a solid model along for the ride.

Broad Mountain Loop
Although meant for bikers, Broad Mountain Loop can be a great place for you to take your vehicle on a fun adventure. Land Rover models are a great option, as they can easily handle the uneven terrain and wade through the Lehigh River. Be sure to take your camera or GoPro, as this will be an adventure you want to capture.
Rausch Creek Off-Road Park
Off-road enthusiasts love the 3,000 acres of trails made for those looking for easy, medium, or difficult trails for those in trucks or SUVs at Rausch Creek Off-Road Park. The best part about this trail is that it gives you multiple terrains, from rocks to hills to plain old trails. If you want to make a weekend of it, you can rent a cabin and enjoy off-roading when you want.
Enjoy Your Visit with a Land Rover
Land Rover models are great choices for those seeking to have a little fun on the roads less taken, and West Chester, PA drivers can easily find a great place to explore. When you're in need of a new or used Land Rover model, you need to check out Land Rover West Chester at 1568 West Chester Pike in West Chester, PA, or contact us at 800-445-0819 to learn more about our current offers.