What Is Financing?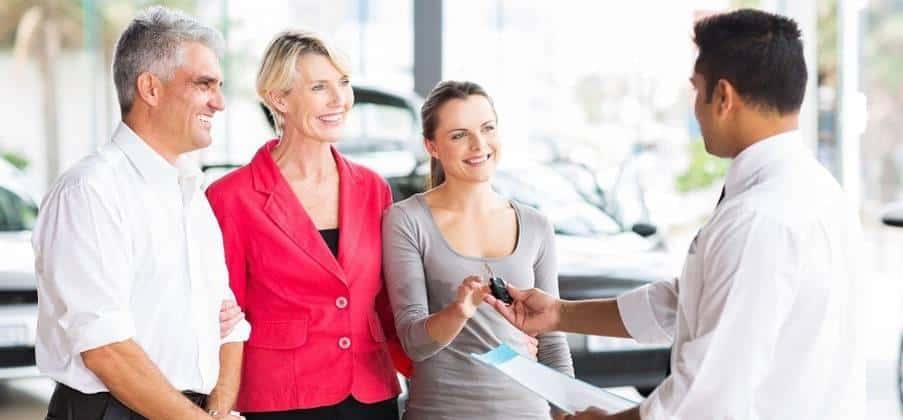 Are you interested in owning a vehicle, but you're unsure about how financing works? Learn more with the help of Land Rover West Chester. We can explain to you the different financing options available to you, how you can finance with our dealership, and the benefits to this process. Then, you can apply for financing online and head to the dealership to get everything started!
Financing Options
There are two ways you can finance a vehicle: by obtaining a loan directly from a bank or other financial institution, or through a dealership. The former allows you to shop around for a loan, and it also lets you know your rates and financing terms before you begin shopping for your vehicle. Meanwhile, financing at a dealership provides convenience, various financing options, and special programs and offers. Either way, you'll be on your way to vehicle ownership.
How to Finance
There are certain steps you should take prior to financing a vehicle with Land Rover West Chester. First and foremost, you must determine how much you can afford each month (you can use this calculator to help you out), the amount you can put down to begin with, and the length of time you're comfortable with to pay off the loan. It's also important to keep in mind what you need when you apply for financing, including your Social Security Number, sources of income, financial information, and more. Typically, dealerships will receive a copy of your credit report, which they use to determine the types of loans for which you qualify. Finally, before signing any documents, make sure that you're aware of the following:
Additional products or services available and their costs
Amount financed
Annual Percentage Rate (APR)
Assignee
Finance charge
Monthly payment amount
Negotiated price of the vehicle
Benefits of Financing
There's no question that there are benefits to leasing a car, but there are countless benefits to financing a car, too, including:
No mileage limits
Gaining equity in the car
Transfer of title to you once loan is paid off
No payments once loan is paid off
Allowed to customize your car as you wish
No fees or penalties for wear and tear if it occurs
Learn More About Financing at Land Rover West Chester
If you're interested in financing a brand-new Land Rover, then you should head to Land Rover West Chester to learn more about the possibilities available to you. We promise to set you up with an excellent price and competitive terms on your loan, so that you can drive off the lot behind the wheel of a luxury SUV without breaking the bank. Contact our team to get started!