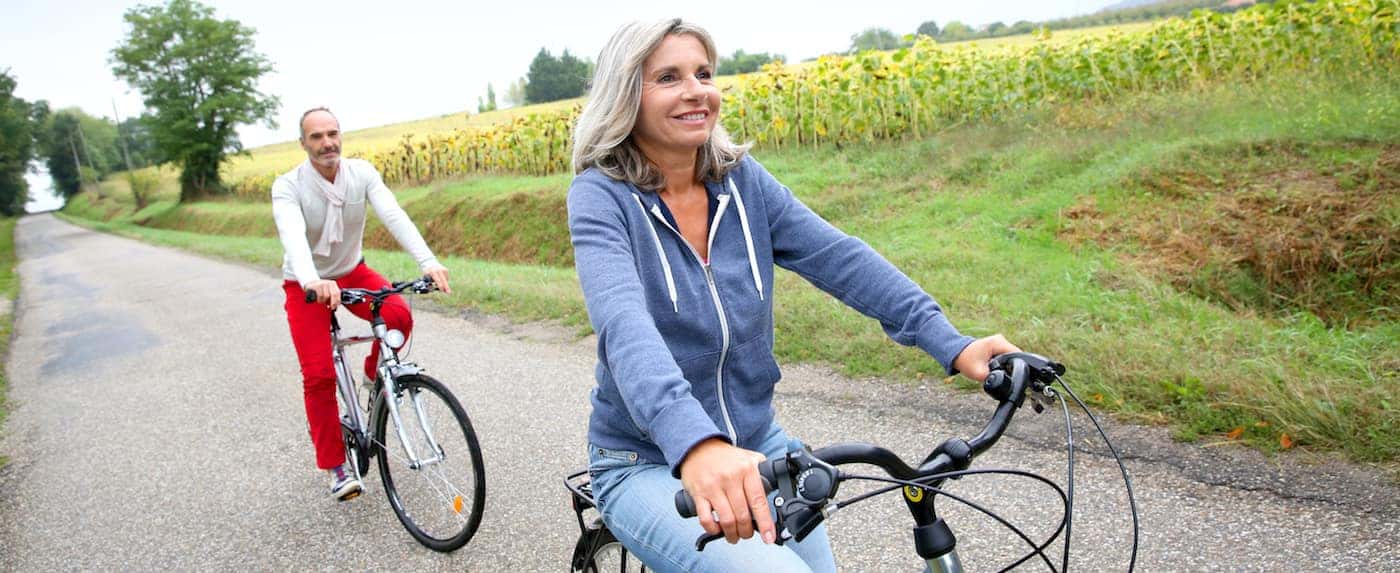 If you're a frequent cyclist, you know that the roadway can be hard on your bike. Flats and other issues can send you looking for the nearest bike shop — but if your bike goes belly-up or you are ready to head out to Philadelphia for a cycling excursion, you're in luck. Check out our favorite bike shops in Wilmington, DE where you can get your bike up-and-running pronto:
Wooden Wheels Bike Shop Wilmington
Topping our list is Wooden Wheels bike shop. Wilmington, DE has no shortage of top-quality places for bike repairs, so you know there's something special happening here! Local cyclists appreciate their well-selected stock of BMX, Freestyle, Mountain, Road and Comfort bicycles, plus a large selection of accessories. Wooden Wheels has been serving West Chester and Philadelphia with fair prices and outstanding service for 35+ years. They remain family-owned and operated, and sponsor local charities, races, clubs, and schools.
Trek Bicycle Wilmington
Another long-standing member of the West Chester community, Trek bike shop in Wilmington, DE is the place to go if you need service ASAP. They offer 24-hour service for all makes and models, and if you find any of their in-store or online products for a lower price, they'll match it. The 30-day refund policy makes Trek a good bet if you're a new cyclist and unsure what you need from your bike.
Stop by for the latest products from Trek and Bontrager — but don't forget to ask for local advice about riding throughout Delaware and Southeastern Pennsylvania. You can also explore the available service packages to keep your bike in prime condition!
Brandywine Bikes
If you ride through Wilmington on a regular basis, you've definitely seen the convenient Brandywine Bikes store, right at the trailhead for the Brandywine Valley State Park Trails. This shop focuses on catering to as many different experience levels and riding styles as possible, and the Brandywine staff is knowledgeable in a wide array of cycling disciplines. That means they work hard to cultivate an "old-school service" experience welcoming to all cyclists.
Garrison's Cyclery
The focus at Garrison's is a well-researched inventory of the best bicycle products. That means testing out each and every item they sell, and prioritizing quality over profit margin. You can also count on Garrison's for solid mechanical repair services, from a dedicated staff who give each customer and each bike individual attention.
Henry's Bicycle Shop
If you're closer to Newark, Henry's is a great choice. Every aspect of this full-service shop is overseen by the owner, Matt–from selecting quality bikes and gear from great vendors to hiring knowledgeable mechanics and sales staff. Matt aims for a community-oriented shop where all cyclists feel welcome, regardless of experience level. Check out their events, including Women's Only rides, Happy Hour Fridays, and live music on the first Friday of each month!
Discover West Chester with Land Rover West Chester!
Our team is happy to answer any further questions about West Chester-area cycling events–just get in touch! You can also check out our Local Guide for can't-miss entertainment, the best pizza in West Chester, and more.